I've very excited about
Mayweather vs Marquez
fight this coming September 19, 2009. You can watch in a legal way or in a payperview. If you want to watch the out coming fight between
Mayweather vs Marquez
in the internet just check it out in www.justin.tv website, if you have an account there you can watch it.
In twitter account of Mayweather he released a note at:
http://twitter.com/MAYWEATHERMANIA
/ his twit says:


"Marquez says hes goin after my ribs but theres no weakness in MONEY MAY. Only ribs he'll b diggin n2 will b at Outback after I take him down"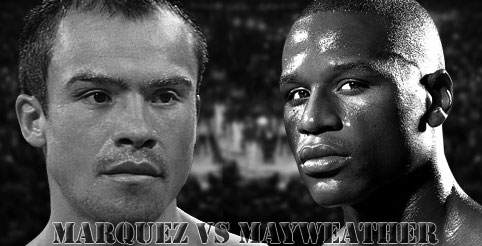 The
Marquez - Mayweather
fight originally scheduled in third week of July but was moved in September 19, 2009
at 9PM ET / 6PM PT at MGM Grand Arena
due to Mayweather's rib injury which he acquired during the result of his training.