Th reality show which gives the viewers about laughing stuff is back,
The Biggest Loser
. This series of big loser back at its 8th season which the theme is about second chances which means second chance to become a loser.
The former contestant Daniel Wright will come back to defend his title
The Biggest Loser
. For you who is your biggest loser try bet accurately or else you will become the biggest idiot losser.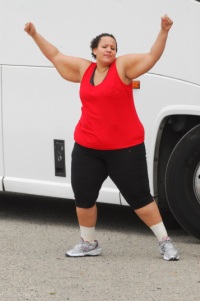 Check it out below the schedules:
At 8, NBC has the two-hour season premiere of The Biggest Loser, then a new
Jay Leno Show.

FOX has the two-hour season finale of More To Love.

The CW has a new 90210 at 8, then a new Melrose Place.

At 9, CBS has the two-hour season finale of Big Brother.

ABC has a new Shaq Vs. at 9, followed by Barbara Walters: Patrick Swayze.

Syfy has a new Warehouse 13 at 9, then a new ECW.

History Channel has a new episode of The Universe at 9.

BBC America has a new Dragon's Den at 9.

Also at 9: ESPN has a new World Series of Poker.

At 10, A&E has a new episode of The Cleaner.

FX has a new Sons of Anarchy at 10.

Food Network has a new Chopped at 10.

There's a new Flipping Out on Bravo at 10.

Travel Channel has a new Andrew Zimmern's Bizarre World at 10.

HBO has a new Real Sports with Bryant Gumbel at 10.